Hello Readers,
What is Dividend?
A dividend is the distribution of a portion of the company's profits regularly among its shareholders which will be decided and managed by the company's board of directors.
To know more about Dividend , Read here on Dividend in Stocks– Important dates and things you should know
Upcoming Dividend Stocks
The below list of stocks are having their Ex-Dividend date falls in the upcoming week.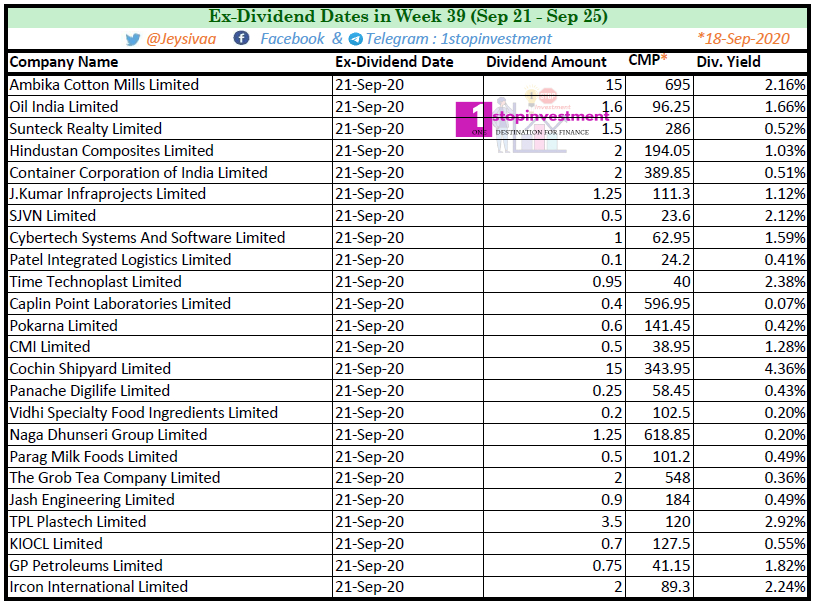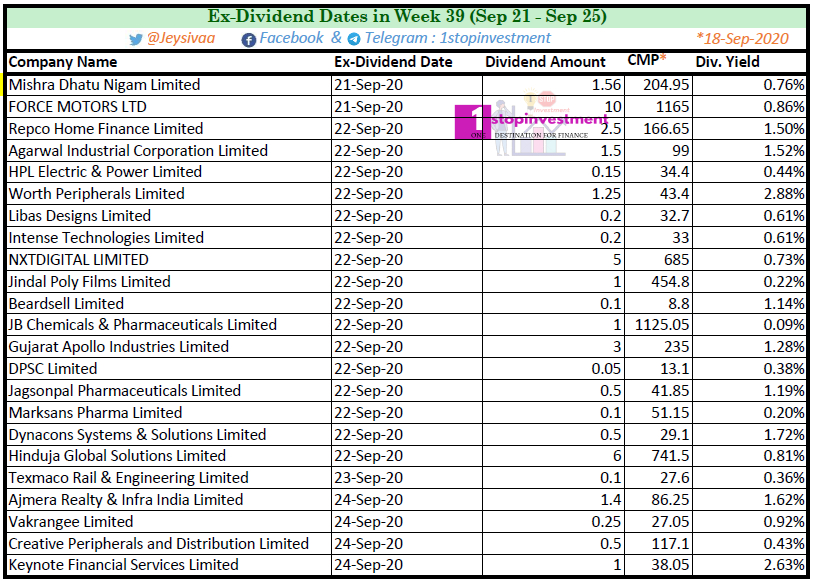 Also, Read here on How to look at the Dividend Yield as a Pro Investor !!
We are on Telegram / Facebook also! Get our latest reports at your mobile and many more, instantly. Join our Telegram channel here!
Past week Dividend Stocks :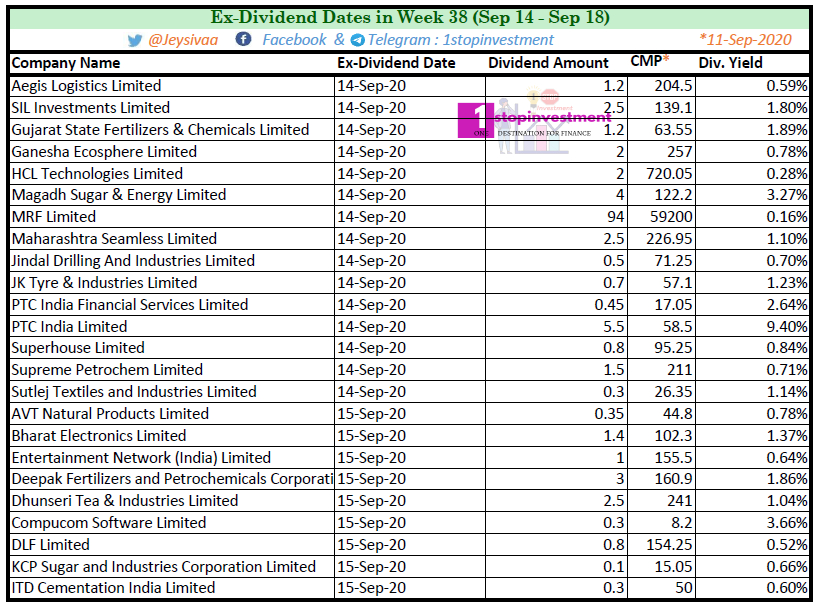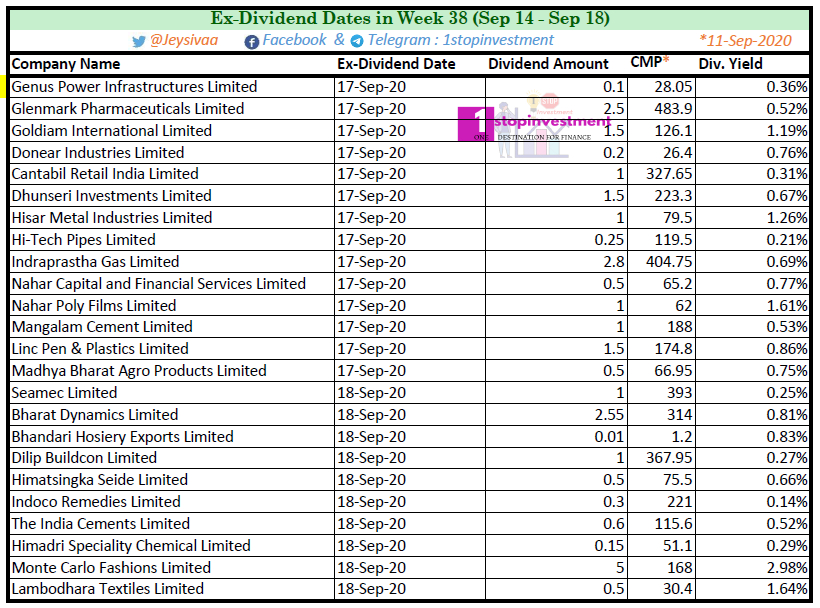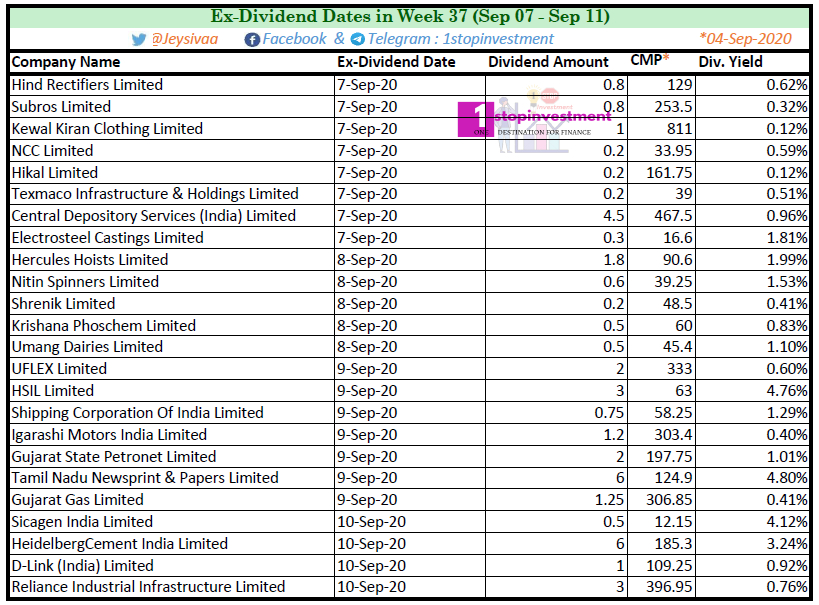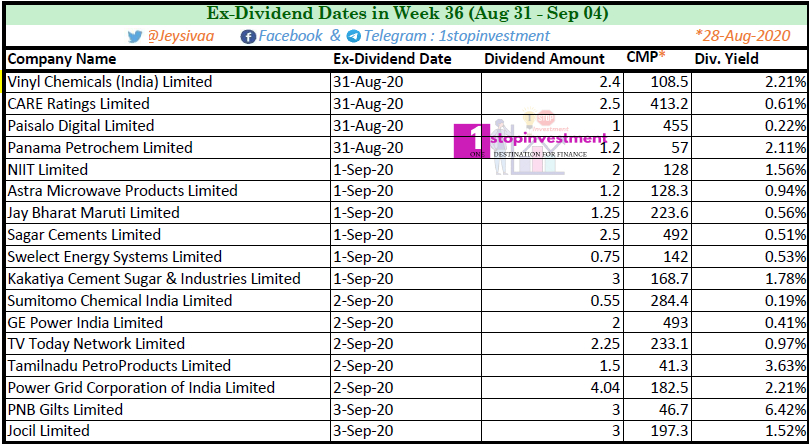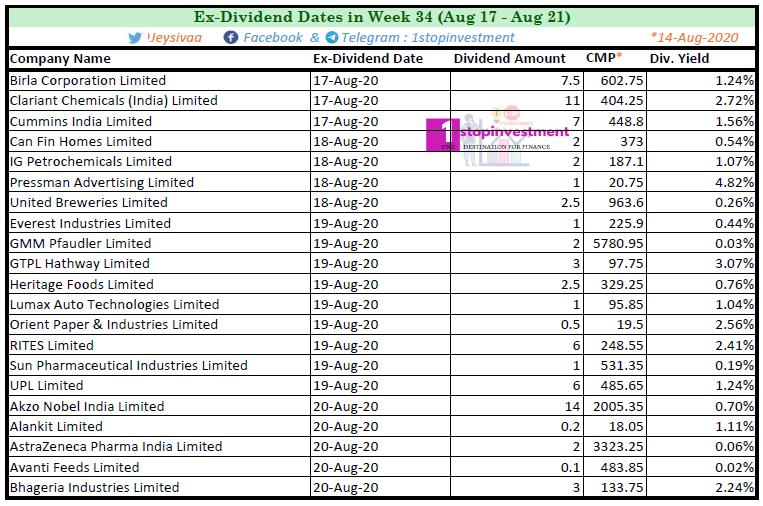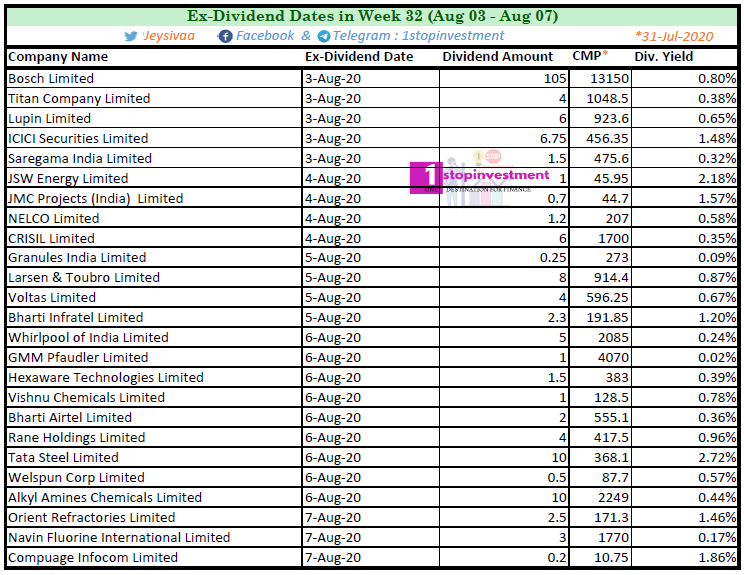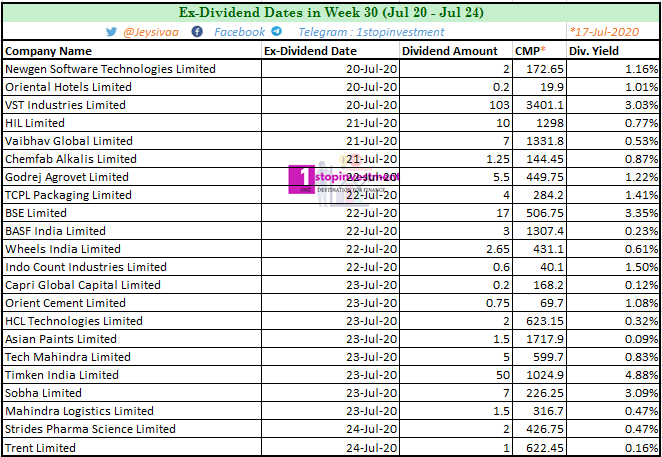 Happy Investing !!